Mission
customer • service
It's all about you
At Cove51 Salon our mission is to offer the highest quality of services to our guests by bringing forth the topmost customer service, expertise and experience. Having a good team is very important to us. We enjoy the camaraderie that bonds us together as stylists which helps us provide a better and more enjoyable service to our guests. We are committed to keeping up with the freshest styles and ideas by constantly educating ourselves on the latest trends.
Dive into
The Splash Experience
Sit down, lean back, close your eyes. Let us take you away and enjoy the ambiance of the seaside. Escape to the COVE with an aromatic hot towel and relaxing scalp massage.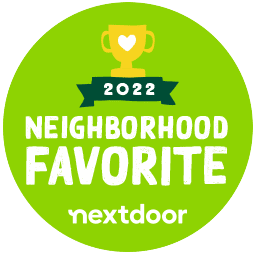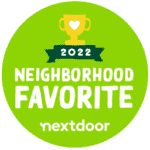 Dive into
The Splash Experience
Sit down, lean back, close your eyes. Let us take you away and enjoy the ambiance of the seaside. Escape to the COVE with an aromatic hot towel and relaxing scalp massage.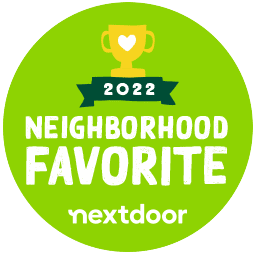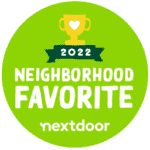 Style it
Haircut

All haircuts and coloring services include the splash experience.
*Long/thick hair may have an added charge
Women's haircut and blowdry








They said
"
Testimonials
I LOVE going to this Salon! Julia is so kind and is great at what she does. I got my hair cut for the first time in years and it left my hair looking FABULOUS. I definitely would recommend. Plus - Location is in a convenient part of town.
Testimonials
Julia was amazing! I went in with a picture of what I wanted, and she blew my expectations out of the water. My color is gorgeous, light blond and shimmery perfection, and the cut is the cutest I've ever had. Plus Julia was as sweet as can be, and the salon itself is GORGEOUS! The interior is modern yet calming and beach and... I'll be back, for sure!
Testimonials
AMAZING!!!!! My stylist did a awesome job on my daughter's cut & color. She's very professional, has a fun personality, talks you through the process and answers any questions you have. I would definitely recommend going and checking her out!!!!!!
Testimonials
I really like this Salon! They always does such a great job on my hair. I have been going to her for years! I definitely recommend them.
Testimonials
Went here for the first time tonight after recently moving to McKinney. My stylist did my hair and she was super friendly and gave me the exact haircut I was looking for. Atmosphere is great, too. Will definitely return!
Testimonials
The new stylist is a great addition to Cove 51 Salon! She is awesome at color and I always love the cuts she gives me! She is professional but makes you feel like family! Make an appointment, you won't regret it!!
Testimonials
I've been really nervous about finding a new hair stylist and this place surpassed all my expectations and calmed all my fears! Julia gave me my hair back after having a baby. I love that she took time to thoroughly discuss what I wanted to accomplish with my hair. Not only did she deliver great service and color but she made sure to protect the health of my hair too, which is VERY important to me. The ambiance of the salon is very warm and welcoming. They have a wash room that is so peaceful it makes the perfect escape. I'm so happy to have found my new salon home and stylist. I'll be back for sure, highly recommend this place!
Testimonials
I came across this salon after trying many others in town. I read great reviews on Facebook about them so I decided to give Cove51 a try. It's hard to find a new go to person, but I read wonderful things about Julia. We have the same name, she must be awesome I thought. Yes, she was! Her salon concept is so refreshing and fun. Julia was attentive and listened to what I wanted. I love my hair and got so many compliments at work. I found my new home!
Testimonials
Julia has done a great job with my hair! She is very talented and knowledgeable, she knew exactly what color blonde would look best and I love it! Today was my second appointment since finding her salon and I would def recommend! The salon itself is gorgeous too, beautifully done with a luxurious feel. I'm so happy I've found this place, my search is over 🙂
Testimonials
This salon is absolutely beautiful and so relaxing. The owner is fantastic and did she exactly what I asked for, she made sure that I was happy with everything. My hair looks beautiful and I have had so many compliments. I will definitely be going back!
Testimonials
If Julia's stylists are as good as she is with color and cuts and kindness this will be the greatest salon in the McKinney area. Actually, I drive all the way from Ft. Worth to see her ❤️
Testimonials
Best hair color and style. My hair feels and looks healthy and beautiful. So grateful I found Julia. She took my hair from a discolored mess to a beautiful blonde. I'm loving it. Looking forward to seeing your success with Cove 51 Salon.
Testimonials
Julia is FABULOUS!! We moved from California three years ago and luckily found her right away. My family and I won't go anywhere else and I recommend her to everyone!
Frances Fiorello
2022-05-10
Perfect hair
Kristin Sanders
2022-05-06
Awesome salon environment & friendly stylist. I gave Sharon full control to do what she thought would look best and she did SO well!
Klara Alimerko
2022-04-28
My experience at the salon was really good. I got a great haircut from Julia. She styled it perfectly and my hair felt fuller. I have also found it easier to style it on my own. The washing area is so relaxing. I am so happy I gave this salon a try and I will for sure be back.
Sharon was awesome! First time there and nervous about having a new stylist that I'd never met but she literally nailed my cut and color with total ease. Really, I couldn't be happier!
Amy Tilton Rule
2022-04-02
Regan is absolutely amazing! I've had my hair highlighted for years and she gave me the best color ever today! Regan is friendly, professional, and attentive. So happy with her talents! The salon is gorgeous as well. Very relaxing and refreshingly unique in design. Love the bubble wall and the shampoo chairs…ahhhhh! Everyone is very nice too!
My daughter had a great experience at the salon. Her stylist did a great haircut and style. We will be back.
Beautiful salon. My hairstylist did a wonderful job.